Our partnership with SCORE International allows a select few of our staff to raise support while they serve for four or more weeks throughout the summer. Check out their profiles below and prayerfully consider supporting them.
To donate ONLINE, click the button below. In the "Donate to" box, be sure to put the name of the summer missionary you are desiring to support.
To donate BY MAIL, make check payable to SCORE International, Inc. and please put "Mt. Hope Summer Missionary" and the name of the summer missionary you are desiring to support in memo and mail to SCORE International, Inc. P.O. Box 9994 Chattanooga, TN 37412.
To donate by PHONE, contact Yvonne Gothard at (423)894-7111. State that you are making a donation for a 2021 Mt. Hope Summer Missionary and give them the name of the summer missionary you are desiring to support.
As many of you know I am Alyson Bailey. My parents are Misty and Roger Bailey, who many of you know as well. I am sixteen years old, go to Swauger Valley Free Will Baptist Church, and have gone to Mt. Hope since I was eight years old. Some of you may know me from the homeschool group I go to-Shine Coop-or from me babysitting your kids. I've always loved spending time with kids, and this summer I am doing a program that will allow me to do this.
Hello, I'm Natalie Angus. I am the daughter of Brad and Marie Angus. I am a homeschooled sophomore in high school. Some of my favorite hobbies are acting and Bible Quizzing. I love working with kids, and this year I have had the opportunity to help tutor two elementary students a couple of days a week. I am very excited to get to work out at Mt. Hope this summer. This will be my first summer to work at Mt. Hope because camp was canceled last year due to COVID.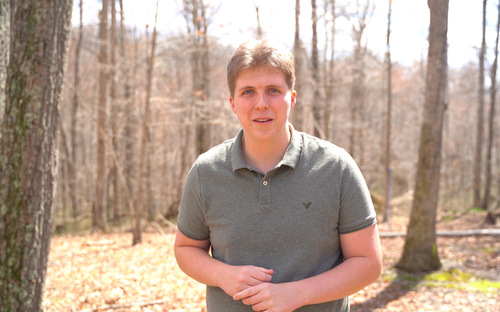 For those of you who do not know me, my name is Brett Ferguson. I am a senior at Peebles High School and am currently taking college courses along with my high school studies. I am an active member in my school's Fellowship of Christian Students chapter, I'm also in other organizations such as Beta, National Honor Society, FFA and many more. I am a member of the Locust Grove Faith Community Church, where I have participated in teen skits, Vacation Bible School, and other youth group activities. I have been blessed with the opportunity to serve as a summer missionary at Mt. Hope Bible Camp. This year will be my fourth year of working at Mount Hope, and I have attended camp as a camper for six years in total.
As most of you already know, my name is Emma Koch and I am the daughter of Amy and Joseph (J.B.) Koch. I am seventeen years old and a current Junior at Northwest High School. Currently I am a member of the Northwest Marching Band, concert band, pep band, and the Northwest Quiz Bowl team. I attend church at Hills Chapel Christian Union in Otway, Ohio where Jonathan King is the pastor. In the church I have served through Vacation Bible School and helping in the nursery. I have volunteered at Mount Hope since I was twelve years old where I started off as dining hall staff and have served two summers as a cabin leader.
Hi, I am Destiny Ruth and I am a college student at Clarks Summit University in Pennsylvania. I am getting two Bachelor Degrees in Youth Ministry and in Bible/Theology, I also have a minor in counseling. I am pursuing these degrees, because God willing, I hope to become a camp director and lead kids in a fun practical way towards Jesus through the staff and leadership. This passion of mine surfaced when I took my Gap Year with SCORE International to Costa Rica where I was emerged into countless hours of Bible and Spanish classes, but into ministry, as well.